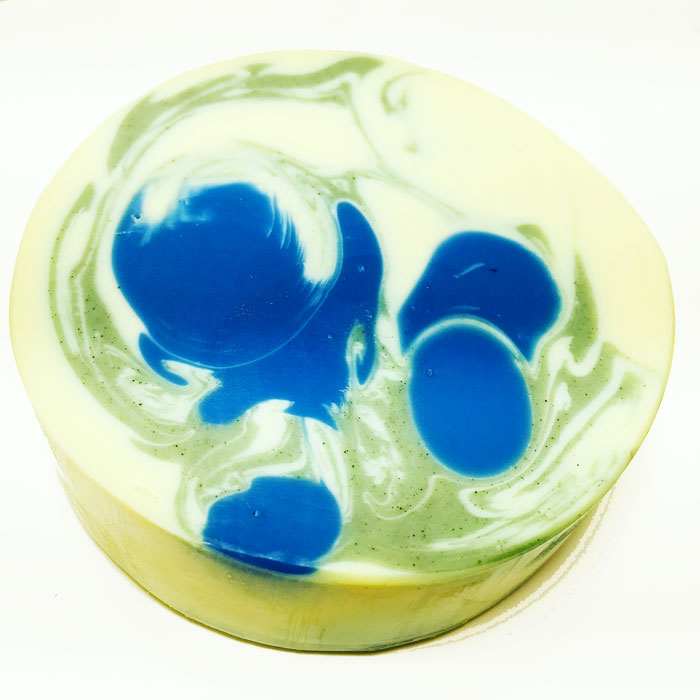 Shop
sold out
Blueberry Thyme
Blueberry Thyme brings you to a cool candyshop at a seaside vacation town, with its mixture of breezy berry goodness. Fun for the kitchen, it'll evoke images of walking through blueberry bushes as waves crash on the shore in the distance.
INGREDIENTS | Water, Olive oil, Coconut oil, Sustainable RSPO palm oil, Sodium hydroxide, Sweet almond oil, Unrefined hemp oil, Fair Trade Unrefined Shea butter, Fragrance oil, Castor oil, Mica/pigment
—-
Because our soap is lovingly handmade, there will be color and size variations with each batch.
Made with pure and natural ingredients, our bars are free of artificial preservatives or detergents. Using Maggie Ann Soap also drastically reduces your landfill impact, because each bar is wrapped in biolefin, an ecologically sustainable plastic wrap that deteriorates in 3 years.
SOAP CARE AND USE | To prolong the life of each bar, allow it to dry in between uses. Soap that sits in liquid will dissolve more quickly. We recommend a soap dish or sponge.